Trade Counter Manager Vacancy at KEW Dartford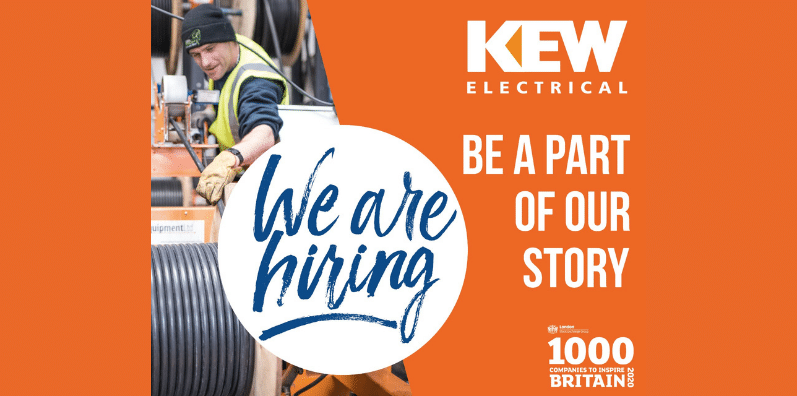 We have a vacancy for a Trade Counter Manager at our Dartford branch.  The ideal candidate will have previous experience working in a busy Trade Counter/Warehouse, with knowledge of the electrical wholesale industry.  A full, clean driving licence is essential, to enable you to be flexible and help with multi-drop deliveries, if needed.  You must be proactive, able to juggle tasks and priorities in busy times with a can-do attitude.
Main duties include:-
Customer Focus
To assess the spend of existing customers and implement actions to increase both sales and profit.
To identify both 'declining' and 'lost' customers and take action to regain sales and profit from these accounts
To identify and develop new accounts.
To ensure the branch focusses on profitable customer groups (e.g., schools or maintenance contractors).
Product Focus
To ensure the branch promotes profitable product groups ahead of others.
To build and maintain successful partnerships with suppliers to improve sales and profitability of their product range.
Trade Counter / Telephone Sales
To ensure sales and profit opportunities are maximised through effective merchandising.
To ensure a first-class telephone sales and trade counter service is in place to generate loyal regular customers.
To ensure 'order to place' quotations are proactively chased and monitored.
To ensure regular special offers and promotions are in place to generate additional sales and profit.
To liaise with suppliers to ensure the trade counter has regular events or promotions (e.g., breakfast mornings, supplier of the month activities etc)
To maintain and utilise a customer mailing list to enable special offers or events to be communicated.
To ensure that KEW are regularly promoted to the local market (e.g., local advertising, branch open days).
Undertake proactive call outs to dormant account holders and seek potential new accounts by searching info available on websites such as NIC of Napit etc
To ensure that the counter area is always kept clean and tidy.
In collaboration with senior staff ensure that there are sufficient personnel available to serve customers in a timely manner.
Other
Develop personal skills and capability through various means including on the job learning through colleagues, reading trade journals, research, as well as internal or external courses approved by the company.
Provide management with the required reports, information, and feedback to contribute to the effective planning and performance of the branch.
Manage cash and payment systems in accordance with company procedures and policies.
 This person may be asked to help out with deliveries on occasion.
Full time position, working 7am to 5pm, Monday to Friday.  Hours may vary depending on the needs of the business.
If you are interested in applying for this position please send your CV to hr@kewelectrical.co.uk