New Robus Connect at KEW Trowbridge
The new cloud based smart home system from ROBUS, ROBUS CONNECT, will transform the way you interact with the lighting in your home or office. By using WiFi or mobile data, you can fully control any light with the touch of a button. ROBUS CONNECT compatible products work without the need for a hub.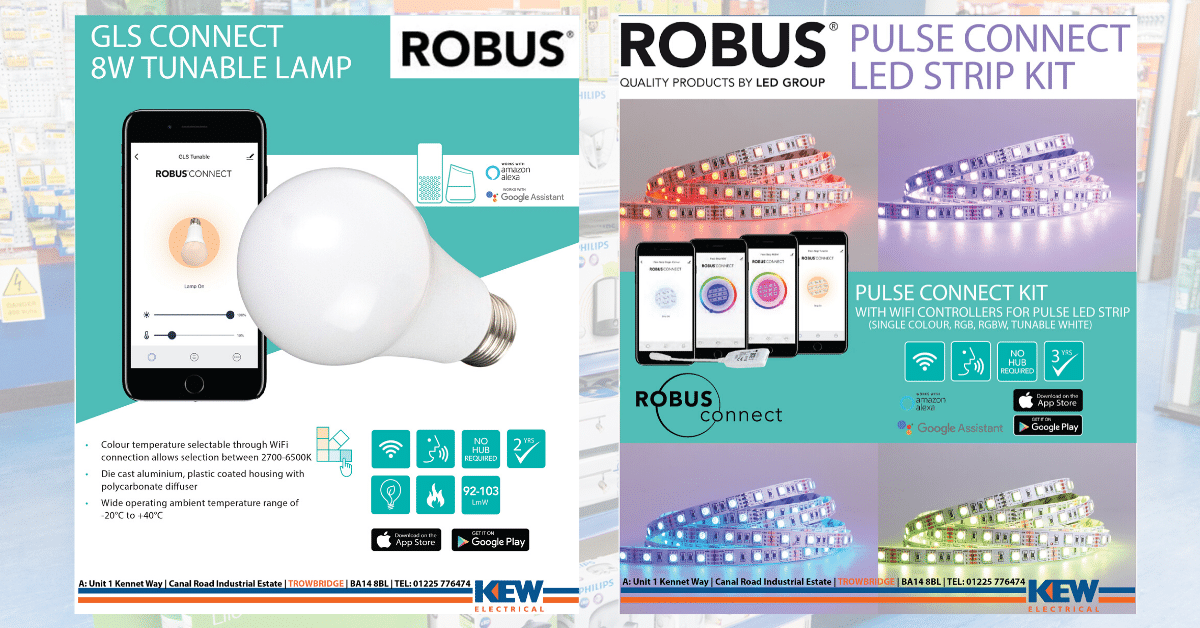 Enhance functionality and control of the ROBUS PULSE flexi-strip by using the Single Colour or RGBW Controller. Using the PULSE CONNECT Controllers will enable you to control the flexi-strip using the ROBUS CONNECT App. The RGB, Warm or Neutral white, 5 metre LED strip's super-bright LED's provide a wonderful eye-catching solution for bespoke indoor lighting effects. The energy efficient, technologically advanced design and slim profile, enables it to be fitted in small or difficult situations using the integral 3M tape. Available at your local KEW Electrical.
If you'd like to find out how we could help with your next install, visit KEW Trowbridge or just give us a call.