Ball Skills Win Prizes at KEW!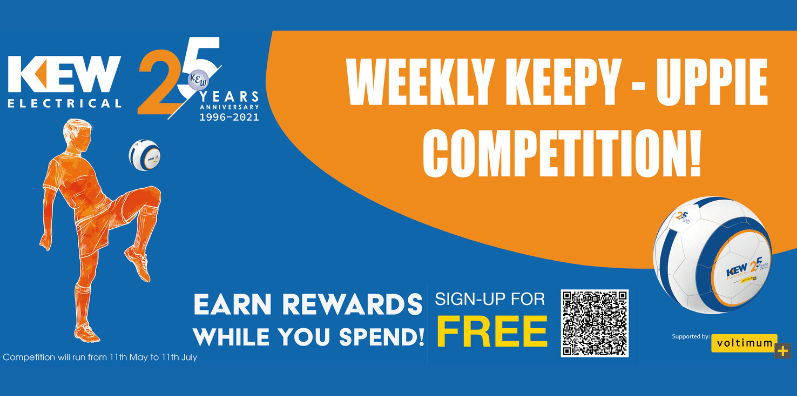 Always felt your missed your calling as a professional footballer? Show us how it's done at any of our 26 KEW branches with our weekly keepie-uppies competition, running from 11th May to the 11th July 2021. Here's Ed, our Dover manager showing off his ball skills.
Just sign up and link your KEW account to Voltimum Plus, the brand new reward programme for the industry, and you could be the proud owner of a limited-edition KEW anniversary football. There'll be a winner every week at each of our branches, you've just got to beat the highest score!