Canterbury 12 days of Christmas Suppliers Events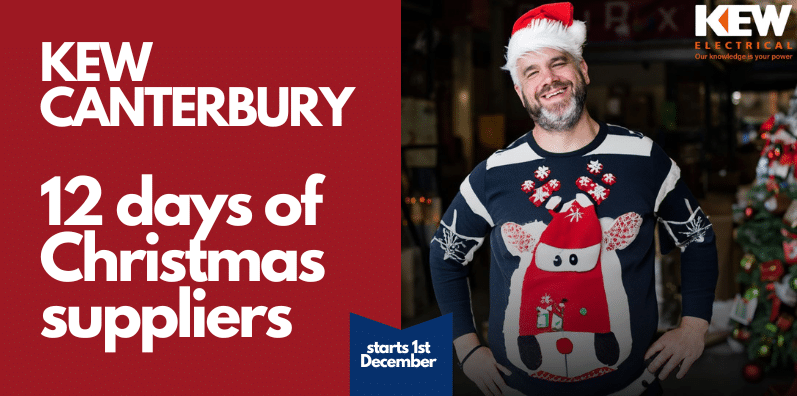 KEW Canterbury's 12 days of Christmas supplier events is all confirmed for electricians and contractors in Kent! Enjoy the wind down to Christmas by meeting top suppliers on-site, for 12 days of December. From lighting to ventilation, and lots of new products, get top advice for that next install, and competitive pricing too! Join Lee and the team on various dates from the 1st December, and come along for breakfast and some festive fun.
Find KEW Canterbury branch here.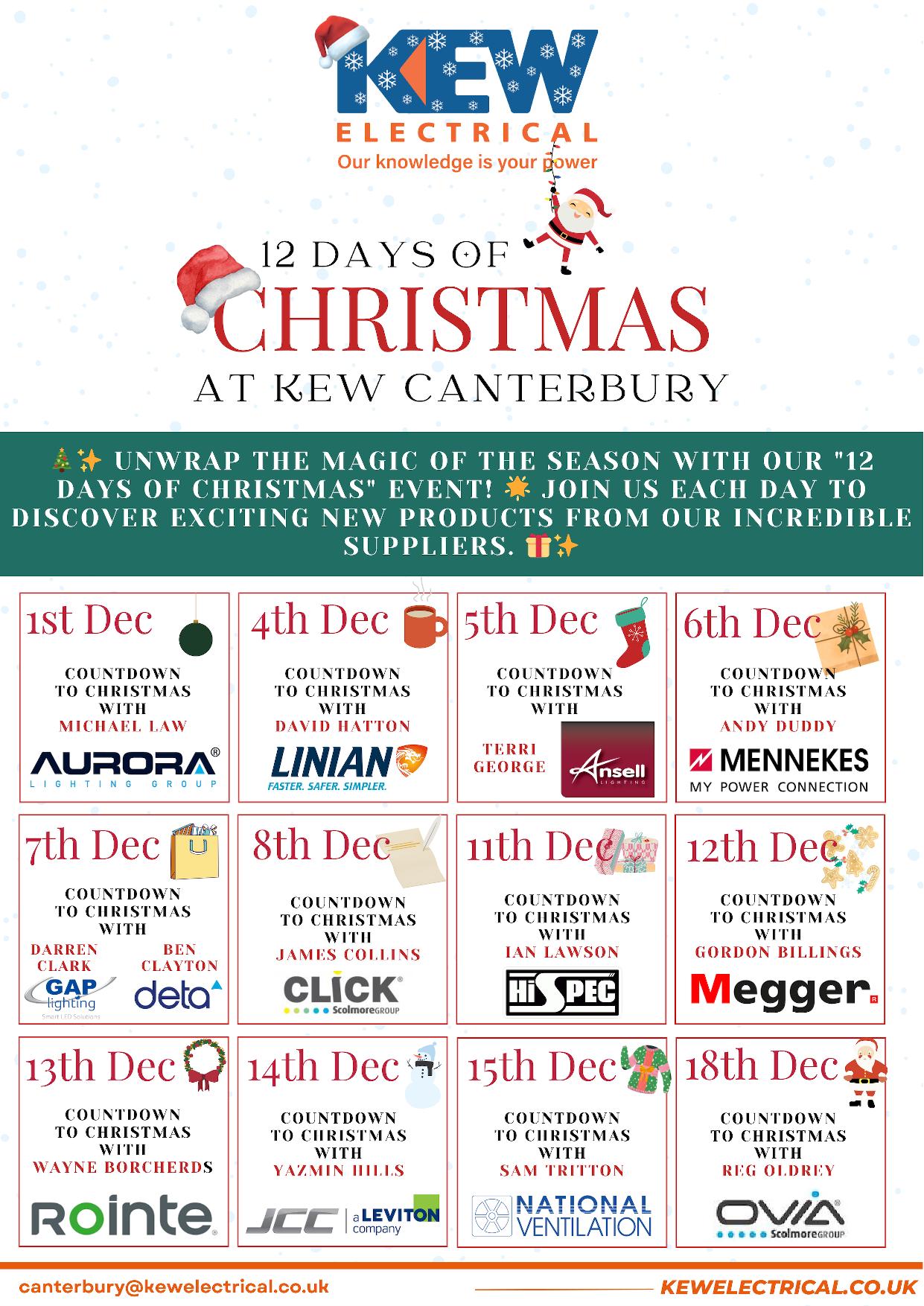 KEW Canterbury[s