Canterbury now stockists of Rointe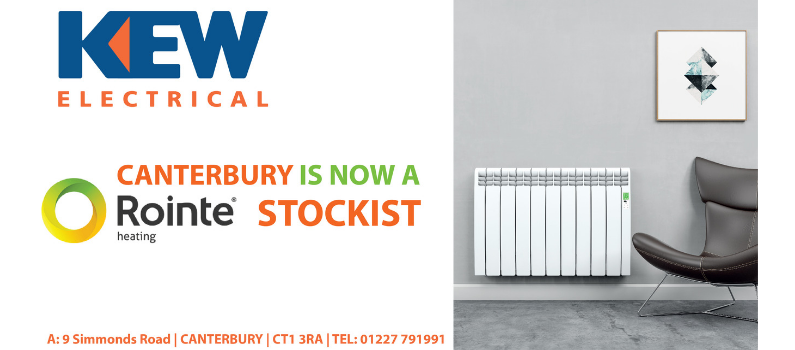 The team at KEW Electrical in Canterbury are very pleased to now stock Rointe's brilliant range of products.
Backed by 30 years of experience and success, Rointe believe that everyone needs efficient and affordable heating. Designed with the customer in mind, their exclusive patents and high-quality materials allow Rointe to offer a wide range of sustainable electric heating products that provide maximum comfort without increasing energy consumption.
Get in touch with team on 01227 791991 or visit their branch page here for more news and events at the Canterbury trade counter.