Earn 1000 extra points with Voltimum Plus and KEW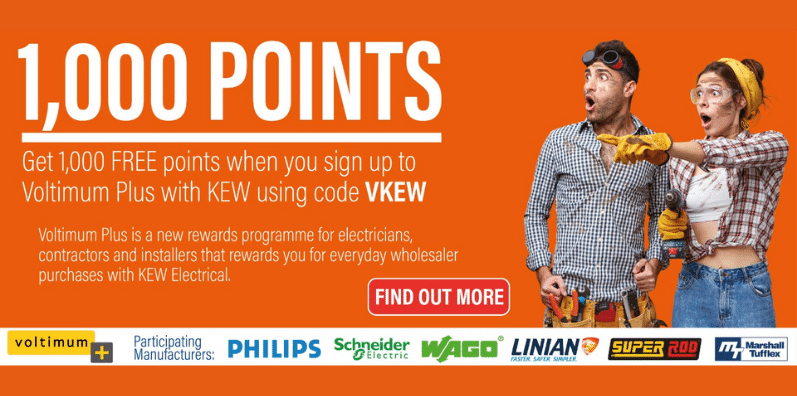 Don't miss out on the chance to earn 1000 EXTRA points when you link your KEW customer account number to Voltimum Plus using code: VKEW.
Register using your KEW Electrical account number, quoting code VKEW and you'll receive 1000 extra points to start your account off.
As a Voltimum Plus member you'll automatically receive points when you purchase selected products in any KEW Electrical branch from Philips, Schneider, Wago, Linian, SuperRod and Marshall Tufflex.
You can then choose to redeem your points for fantastic rewards on the Voltimum Plus website. Rewards range from home and garden gadgets to holidays, electronics and hampers.
HOW ELSE CAN I EARN POINTS?
Members also have access to exclusive training and development opportunities on the Voltimum Plus platform, with bonus points awarded for participation.
It only takes a minute to get involved and start earning some great rewards, just REGISTER HERE.