Kent Electricians Find Gold at KEW Electrical in Canterbury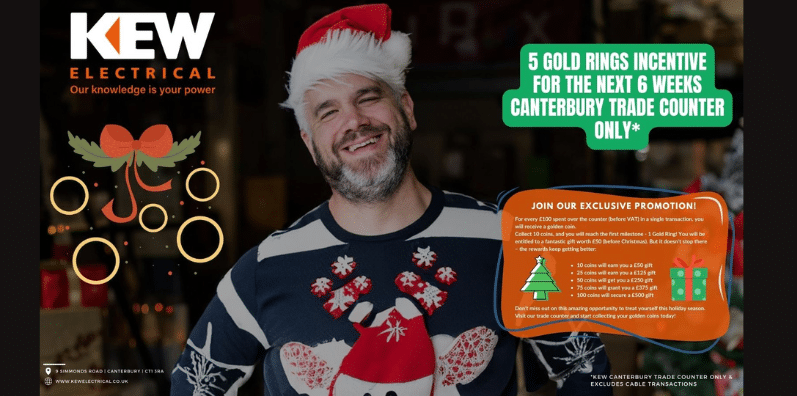 Want a treat for Christmas? Spend £100 (excl VAT) on your electrical supplies at KEW Electrical Canterbury's trade counter, and start collecting gold coins over the next six weeks.
Start earning a well deserved treat when you buy top brands (excludes cable transactions) for your next electrical install.
From 10 coins for a £50 gift all the way to 100 coins and a £500 gift!
See graphic for details, and start enjoying a gift back from us, team KEW x