Exclusive Hager Easter promotion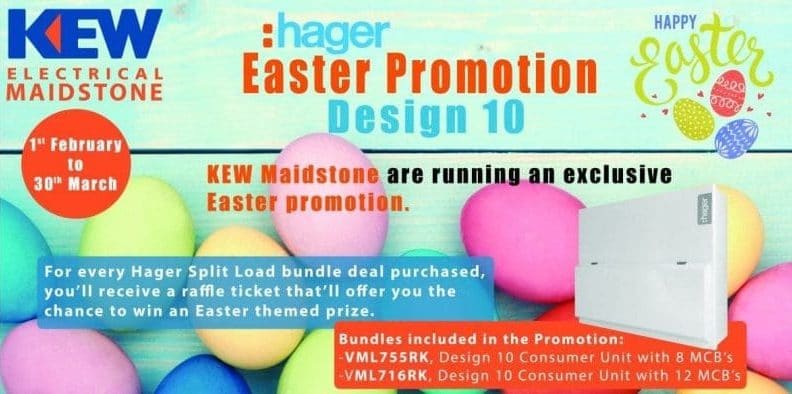 KEW Maidstone are running an exclusive Hager promotion until the end of March 2018.
For every Hager split load bundle deal you purchase, you'll get a raffle ticket for our Easter prize draw.
Design 10 is the functional Amendment 3 compliant consumer unit. With a strong and dynamic look, installation is made easy thanks to the generous cable space provided. Benefiting from multiple fixing points and a full metal DIN rail, with fixing points for a cable clamp (optional accessory) to help prevent the movement of incoming meter tails. Additionally, Design 10 is also available as a flush option which sits neatly inside the wall.
Bundles included in the promotion, include – VML755RK, Design 10 board with 8MCB's and VML716RK, Design 10 board with 12MCB's
Contact Maidstone branch for further details.