Get a £5 Greggs Voucher when you spend on Philips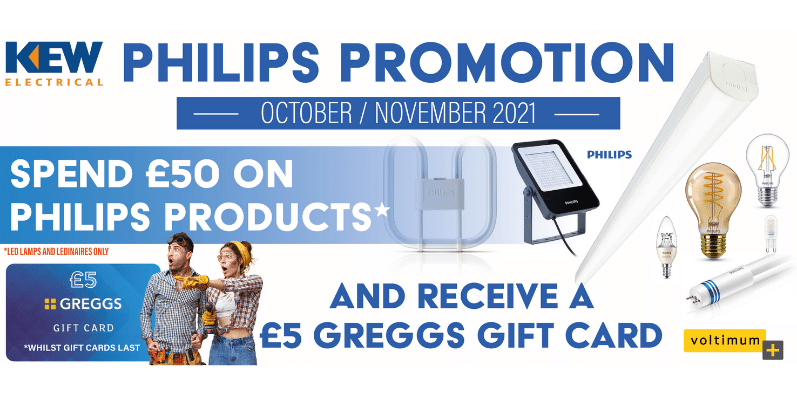 Spend £50 on Philips Lighting at KEW Electrical, and you'll also get a £5 Greggs voucher!
Running throughout October and November 2021, at all 26 branches of KEW. Greggs voucher will be emailed to customers within 24 hours.
Want to earn more when you spend on Philips Lighting – you can with Voltimum Plus. Just connect with your KEW account and start earning rewards!
Not linked your KEW account to Voltimum Plus yet? Sign up here.