KEW Maidstone – 14 Suppliers Under One Roof!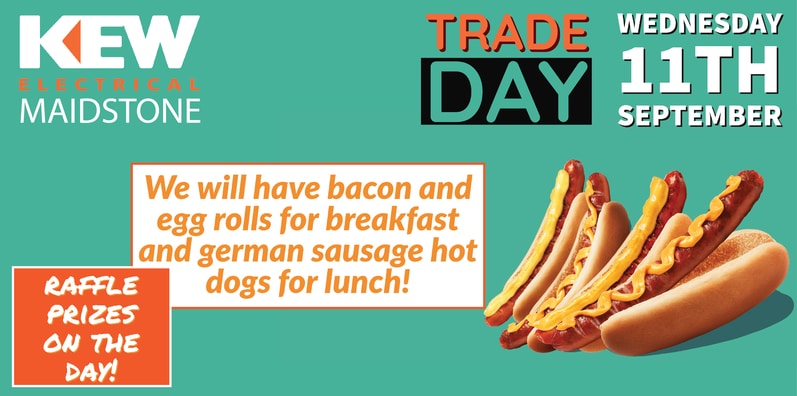 KEW Electrical in Maidstone will be joined by a host of their top suppliers on Wednesday, 11th September. So if you're an electrical contractor in the Maidstone area, our Maidstone branch is the place to be!
All the latest products to help with that next install, on-the-day offers and top technical advice from these great companies – Heatmat, Steinel, Robus, Di-Log, Integral LED, Ansell, Gemma Lighting, Hager, Channel Safety, Deta, Aurora,  Sunpower, Eaton and Megger.
Speak with Darren and the team about how they can help on a day-today basis, grab a bite to eat (german sausages for everybody!) and help them all raise money for the brilliant charity Mind.
Contact the team at Maidstone.