KEW Scores a Hat Trick of Awards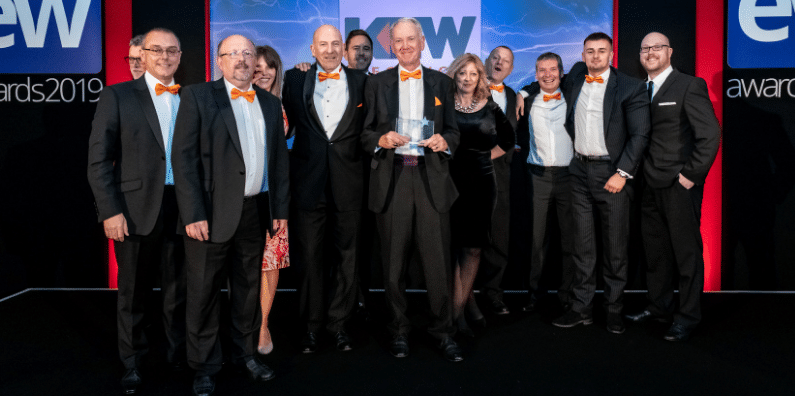 On the 9 May, electrical industry leaders joined in celebration for the 6th iteration of the Electrical Wholesaler
Awards at the Tower Hotel, London. The event, organised by Datateam Business Media, publisher of
Electrical Wholesaler Magazine, recognises the best in the electrical wholesale sector ‐ rewarding
successful businesses, revolutionary products and outstanding employees for their contributions to
the field over the past year.
Competition in this year's EW Awards was fierce, with a record number of entries and a huge
amount of votes across both manufacturer and supplier categories, with decisions proving tough in
the judged categories.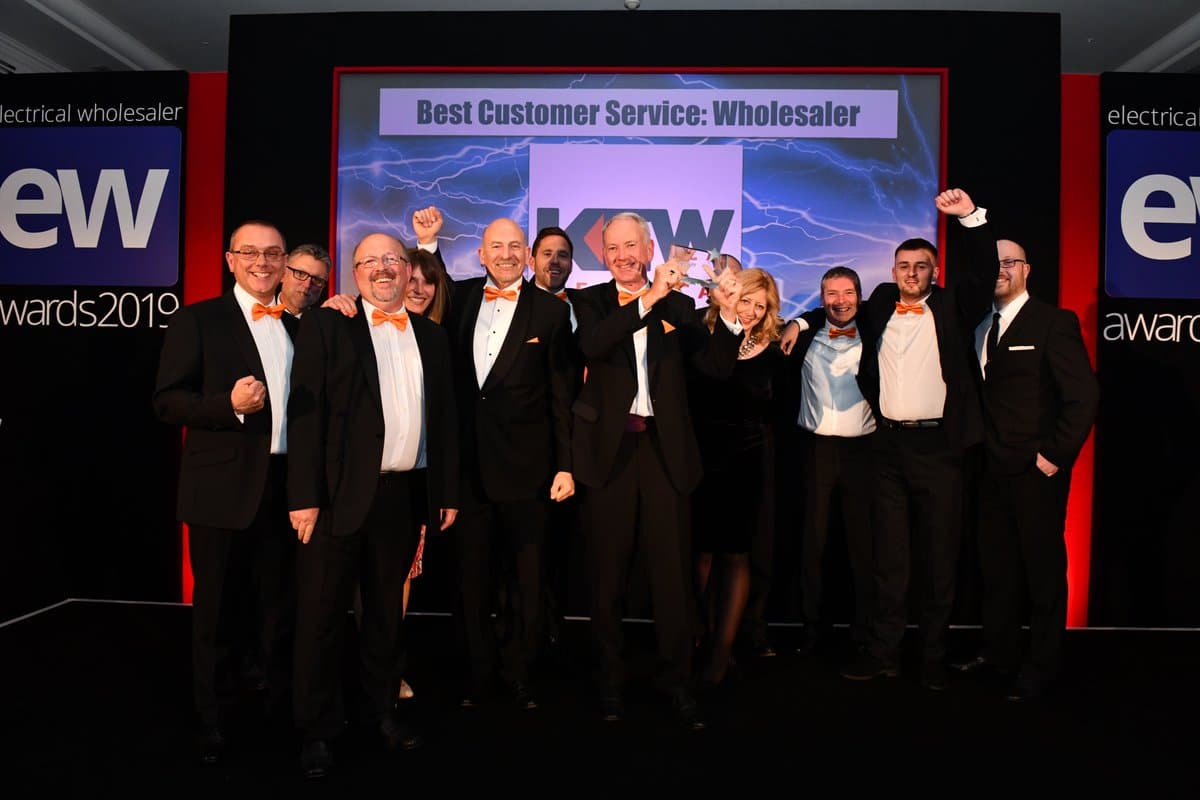 The atmosphere was set by the exclusive champagne reception, giving guests plenty of time to
network and relax. Household favourite Alan Dedicoat, voice of Strictly Come Dancing and the
National Lottery welcomed guests and introduced critically acclaimed comedian, and host for the
evening, Sean Collins, who entertained the crowd with a short stand‐up comedy set.
Once attendees had warmed up and settled at their tables, editor of Electrical Wholesaler Magazine,
Hannah Hart greeted the audience with a short speech "Tonight, the EW Awards has brought
together wholesalers and manufacturers for an opportunity to celebrate our industry in its entirety,
particularly the people who go that extra mile to stand out in their sector…. It's been an incredibly
close race, and all of our nominees should be congratulated on their outstanding contribution to the
trade."
KEW Electrical had plenty of reason to celebrate after a hugely successful night, scooping an amazing
three trophies. First came the Best Wholesaler: 6‐25 Branches award, sponsored by C.E.D. Electrical,
before their Chichester branch was also honoured as Best Wholesaler: Individual Branch. This was
then topped off as they collected their third accolade of the night for Best Customer Service:
Wholesaler Award.
The full list of finalists, winners and highly commended can be viewed on the EW Awards website
https://www.electricalwholesalerawards.co.uk/winners2019