Maidstone Mega Trade Day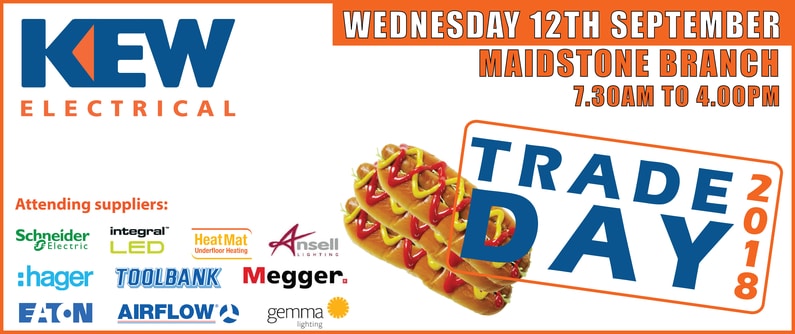 Come along to KEW Electrical in Maidstone on the 12th September for one of the team's best trade days yet! The day will kick off at 7.30am when the team will be joined by ten top suppliers – Ansell, Hager, Schneider, Heat Mat, Integral LED, ToolBank, Megger, Airflow and Gemma Lighting.
Still getting to grips with the 18th Edition? Worry not, Hager's 18th Edition Reg team will be on hand at lunchtime for a seminar on all the latest you need to know and to answer your questions. Starts at 12pm.
As always, there will be coffee, competitions, German sausages and more! Call the Maidstone team for more details.