Quikreel Now In Stock at KEW branches!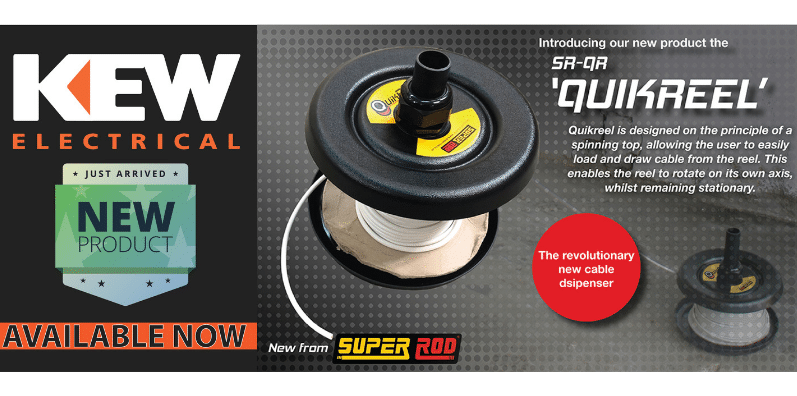 Quikreel is designed on the principle of a spinning top, allowing the user to easily load and draw cable from the reel. This enables the reel to rotate on it's own axis, whilst remaining stationary.
Find out more about Quikreel from Patrick Lenaghan, creator of the QuikReel – click here
The Quikreel turns into a cable repair tool by simply removing the bottom stop and placing cable spooler, this helps you to stop wasting time and money caused by wet or damaged cable drums.
Quikreel is designed to be used with most popular cable reels
Easy to load with cable for fast dispensing
Lightweight, sturdy and compact
Time saving with trouble free wiring
Move with ease from one area to the next without any disassembling