Rointe breakfast morning at Trowbridge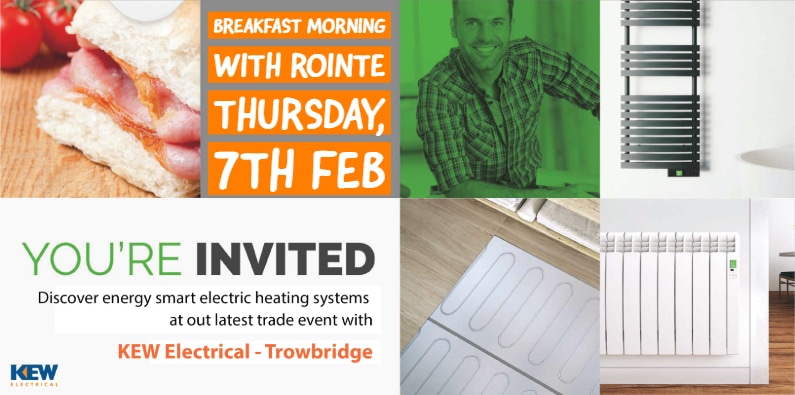 If you're an electrical contractor in the Wiltshire area, join Rointe at KEW Electrical Distributors in Trowbridge on the 7th February for a breakfast morning.
Find out all the latest on their smart heating solutions, from electric radiators to towel rails and underfloor heating. Rointe will be able to answer your questions and help with that next installation. Join Rointe and the team from 8am, and save room for breakfast!