Roll up, roll up to KEW Electrical Brighton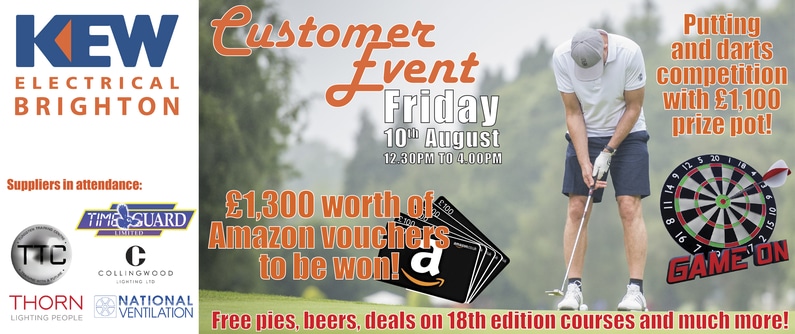 It's time for the KEW Brighton branch, customer event of the year! Join the team between 12.30pm and 4pm on the 10th August, and meet top suppliers Timeguard, Thorn Lighting, Collingwood and National Ventilation.
There'll also be some excellent deals on 18th Edition training with Tungsten Training Centre (TTC).
It's not all about work though, there'll be putting and darts for you try and the chance to win over £1000 worth of Amazon vouchers up for grabs, and we'll feed and water you too. Spread the word!