A Tribute to our friend Graham Hunt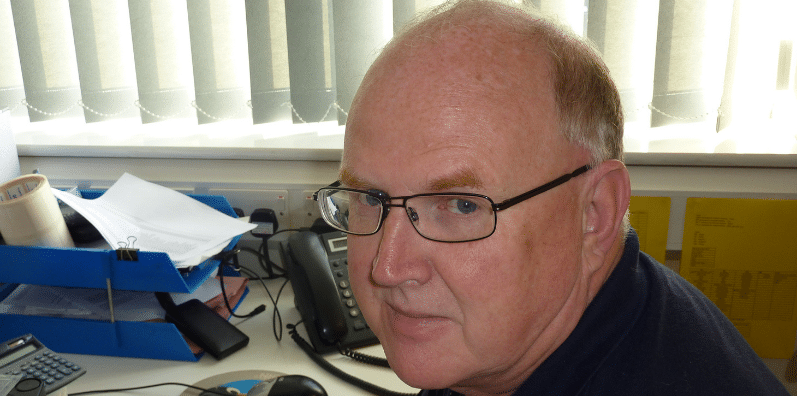 It's with very sad hearts that we must announce, for those of you that aren't already aware, our friend and colleague Graham Hunt passed away on the 15th September 2020.
Mark Ellis, KEW's Commercial Director, who first met Graham back in 1974, when they became great friends, read at Graham's funeral. Even more so with this strange world we're living in, we wanted to share more about Graham, and Mark's words and the lovely man he was. Our hearts go out to Wendy, Graham's wife, his family and loved ones.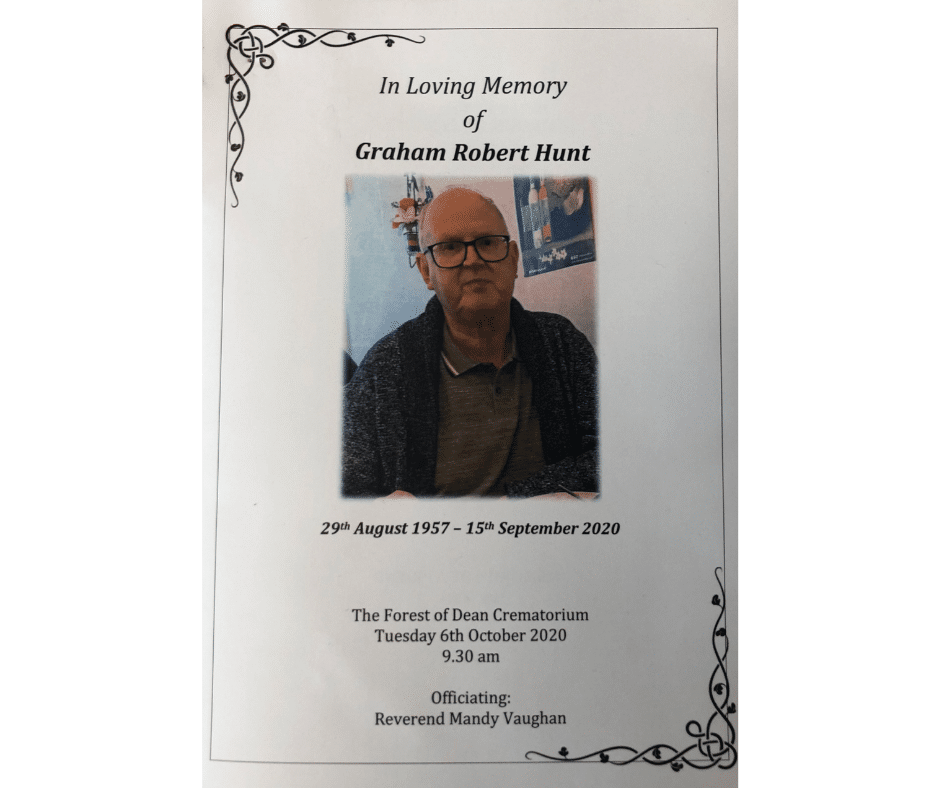 "Good morning everyone. I first met Graham back in 1974 when we were both at a very early stage of our careers in the electrical industry. Graham was 17 years old and working in his first year as an apprentice electrician for Farnborough Electrical. Alan Markwick, Grahams boss, was a regular customer of Whitworth Electrical Wholesale, where I was employed at
the time on the trade counter.
Graham would come into the branch with his boss and assume his normal position that we have now come to know, of leaning casually against the wall whilst being served.
Some years later after Graham had completed his apprenticeship and realised that crawling into small spaces and rewiring houses was not for him, he came and joined me at Whitworths, where we worked side by side for a number of years.

Our careers in wholesaling continued to develop in various directions, and later Graham came to work for me at OLC Guildford. Due to his technical background and studious attention to detail, he formed strong relationships with a number of major customers and continued to develop the business. Later he transferred to the accounts team at OLC Pulborough West Sussex, were he met Wendy.

Our paths then crossed again in 2003, when I joined KEW Electrical as a director. Graham was then at our Chichester branch establishing warehouse and stock control
processes with Tim Cousins. When I took up the role of Purchasing Director, Graham was the obvious candidate to assist me in the development of data processes and stock take procedures that form the back bone of the systems we continue to use today.

Over the following years, Graham became an integral part of the data processing within the company, and his knowledge was widely respected by all staff. He was a great help and support to me in the development of these procedures with the setting up of new branches. He was never phased by the many 6am departures from Barns Green and the inevitable discussion of the days accomplishments over a "Meal Deal" at various Premier Inns. He had a particular fondness of spending time with everyone in Belfast during the stock taking season. Graham was the "go to" person and was willing to help anybody and everybody, although, as we all know, he didn't suffer fools gladly!

He will be leaving big shoes to fill, and will be sorely missed by all of the staff at KEW who benefited from his knowledge and experience. On a personal note, I not only considered Graham as my employee and colleague, he was a long term friend of mine and my family, and we will miss him greatly."