Tunbridge Wells Branch Opening!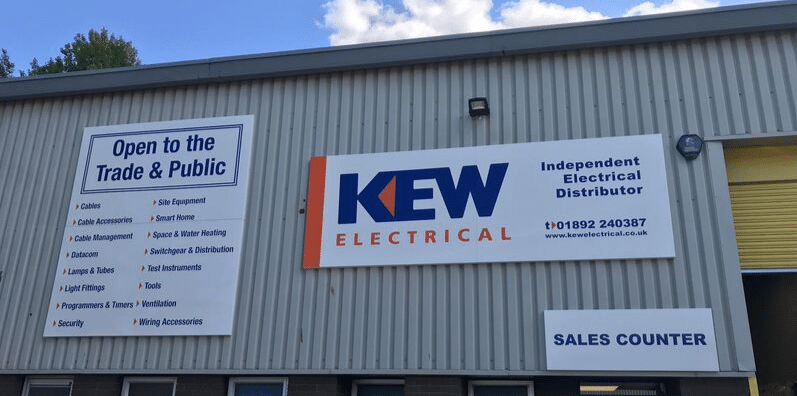 The doors of the latest KEW branch will open on Monday, 16th September in Tunbridge Wells, Kent.
The 28th addition to our network of branches. Since collecting the keys, Scott Chapman (Scott.Chapman@kewelectrical.co.uk) and his team have been hard at work, together with some excellent contractors. the counter is in, the shelves are bursting with stock, the coffee machine has arrived, and the van is ready for deliveries – See how they're progressing below and follow KEW on social media for the latest news from your local KEW trade counter!
CLICK HERE TO SIGN UP TO THE NEWSLETTER FROM KEW TUNBRIDGE WELLS. EXCLUSIVE OFFERS, TRADE EVENTS AND MORE!