Weymouth Breakfast morning with Haverland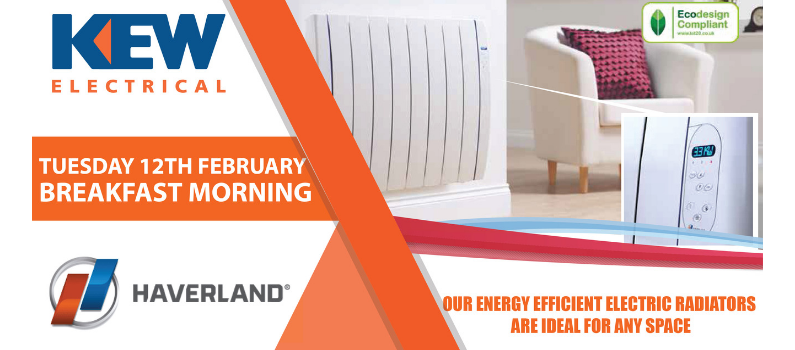 Find out what Haverland have on offer to keep your customers warm and cosy, when they join KEW Electrical in Weymouth for a breakfast morning on the 12th February, between 7.30am and 1pm. Ideal for any space, their energy efficient radiators coming with a range of programming options, giving the user full control.
If you're an electrical contractor in the area, join the team at KEW Electrical from 7.30am, grab some breakfast on us, and find out how Haverland can help you on that next installation.