Aico Training & Demo Day at KEW Belfast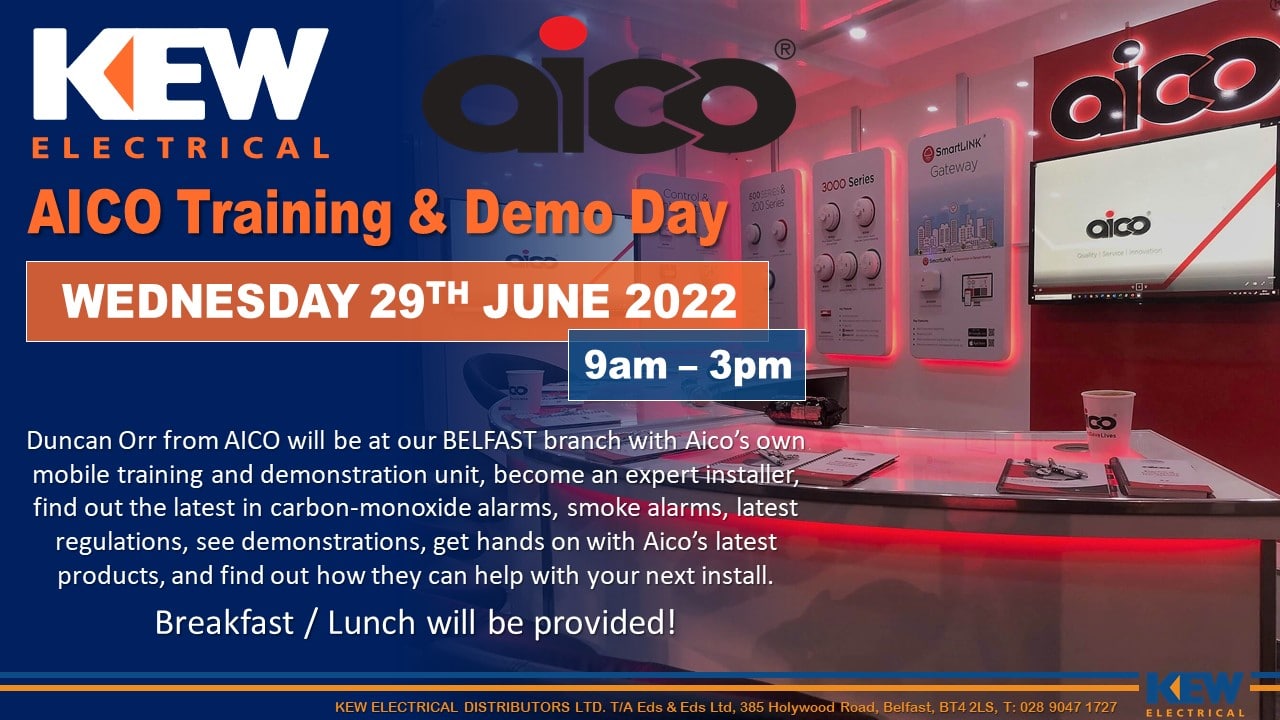 On Wednesday 29th June, Aico will be at KEW Belfast offering free key training for electrical contractors and installers, via their mobile unit which will be on-site.
See demonstrations and get on your way to becoming an Aico Expert Installer. Breakfast, lunch and refreshments provided – see you there.