Branch Manager Job Vacancy – Poole Branch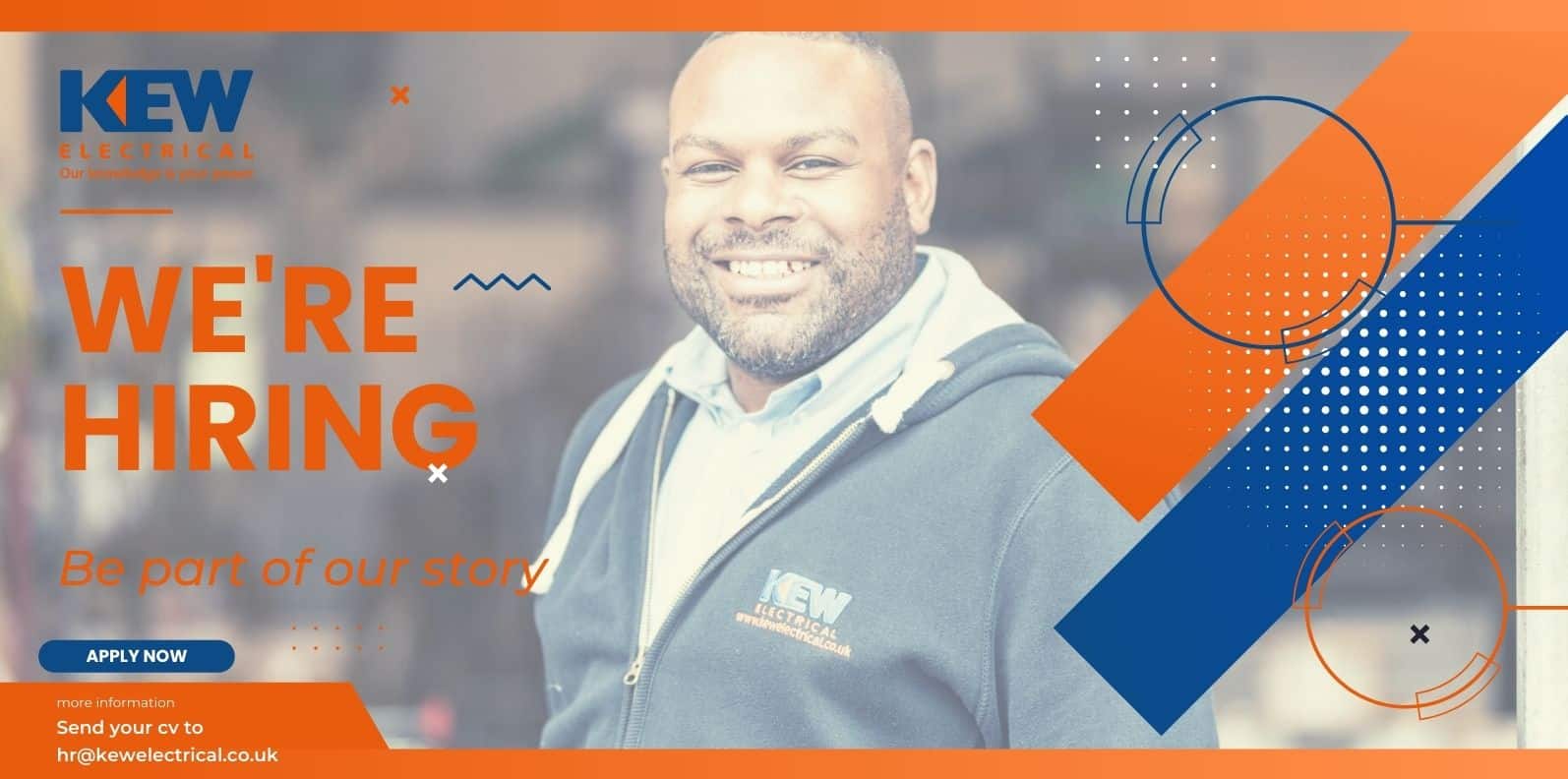 Are you a born leader with a passion for the electrical industry? We're looking for a Branch Manager to head-up our brilliant team at KEW Poole in Dorset.
We pride ourselves on delivering exceptional service and building lasting relationships with our customers.
As a Branch Manager, you will play a pivotal role in driving the success of our branch and leading a team of dedicated professionals.
Key Responsibilities:
• Formulate a strategic and tactical business plan for the branch and convert this into profitable business performance.
• Manage selling and customer service activities so as to optimise and sustain sales performance, profitability and customer satisfaction.
• Ensure the branch proactively develops new and existing business by visiting customers to build and maintain successful partnerships and focus on long term customer loyalty.
• Lead the performance management of staff which includes recruitment & selection, motivation, disciplinary/grievance issues, training and development according to Company policies and employment laws, ensuring relevant HR procedures (including the Equal Opportunities policy) are followed.
• Manage costs and overheads and all factors affecting the profitable performance of the Branch. This includes ensuring the company vehicles are monitored and kept in line with company vehicles drivers' policy. • Manage cash and payment systems in accordance with company procedures and policies.
• Provide management with required reports, information and feedback to enable overall company strategic business plans to be met.
• Manage Health & Safety procedures according to company procedures and report any incidents or near misses to the Office Manager.
• Develop personal skills and capability through various means including on the job learning through colleagues, reading trade journals, research, as well as internal/ external courses approved by the company.
KNOWLEDGE, SKILLS AND EXPERIENCE:
• Experience at Branch Manager or Assistant Manager of Wholesale Business preferably within Electrical Distribution industry.
• Must possess strong communication, interpersonal and presentation skills.
• Comfortable interacting with all levels both internal and external.
• Highly organized, motivated and team player attitude.
• Demonstrated ability to be adaptable and flexible, with the capacity to accept change.
• Good time management skills and ability to prioritise work loads.
• Strong listening skills.
• Excellent PC skills, essentially Word and Excel.
If you're interested in this position, please contact humanresources@kewelectrical.co.uk