Triple Points on Schneider Electric Easy9 Boards + Linian!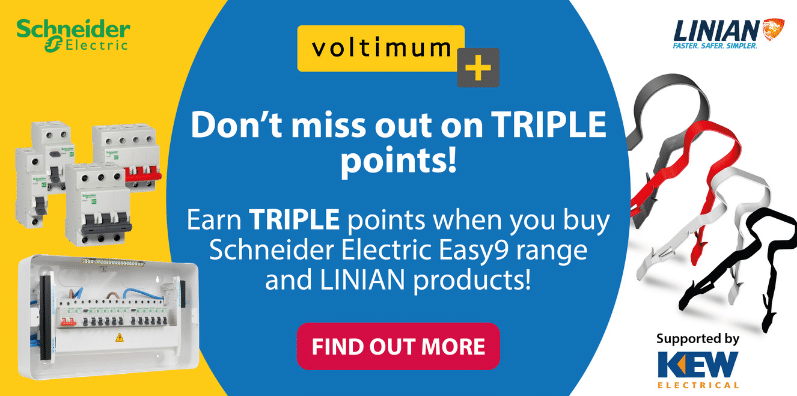 Get extra points on your Voltimum Plus account, and more rewards to enjoy when you spend at KEW branches on Linian's products and Schneider's Electric Easy9 Boards and you'll bag yourself triple points!
Voltimum Plus is the 'Nectar Card' for the electrical industry – finally earn rewards on great brands that you're already buying.  Not signed up yet? Sign up here – it takes a couple of minutes, links to your KEW account and off you go. Earn points, just like you do with the food shop. See what you could be enjoying when you start earning – Voltimum Plus Rewards Catalogue.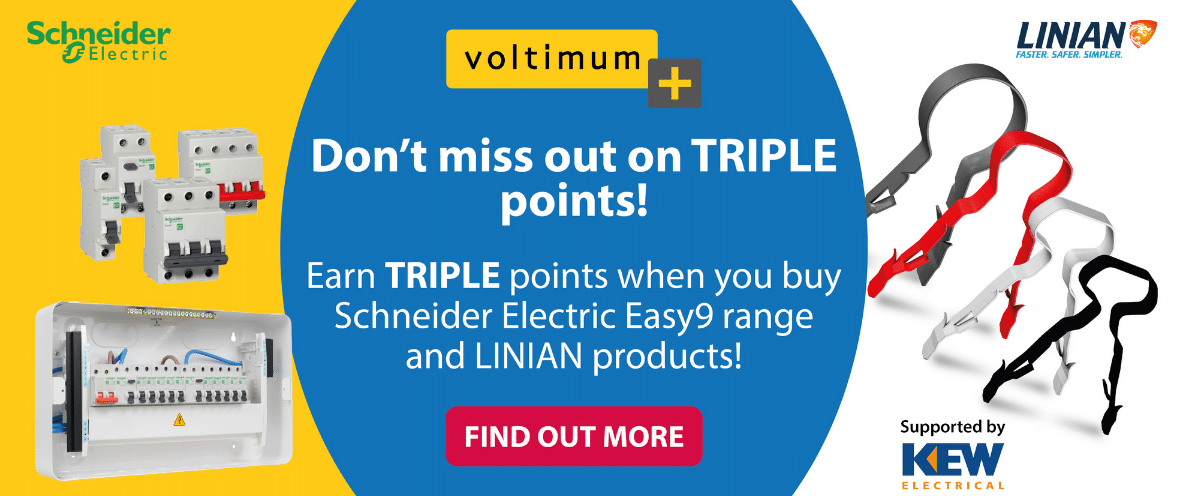 *Schneider Electric Promotion – Triple Points on Schneider Electric Easy9 Boards – runs between: 1 Sep 2021  –  30 Nov 2021
*Linian Clips Promotion – Triple points on Linian products – runs throughout October 2021