KEW Game of Two Halves – Part II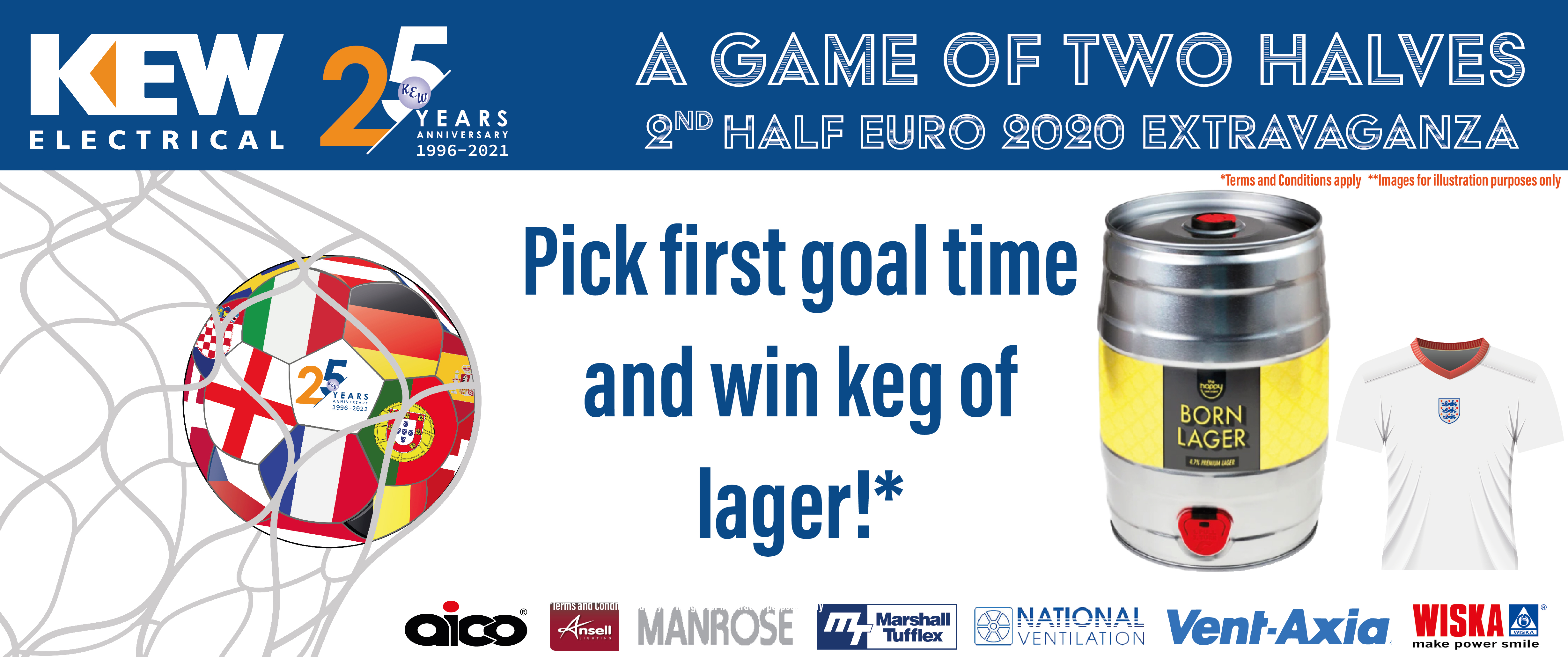 Part two of our 'Game of Two Halves' is on, and running at ALL 26 branches of KEW from 1st June to 11 July, alongside The UEFA Euros.
Come in to your local KEW to get involved, spend £25 plus on products (**see sponsors in image). to predict the time of the first goal to be scored and you could win a keg of lager. There's also football shirts up for grabs!
Find you local KEW here.