KEW Lymington Home Automation Event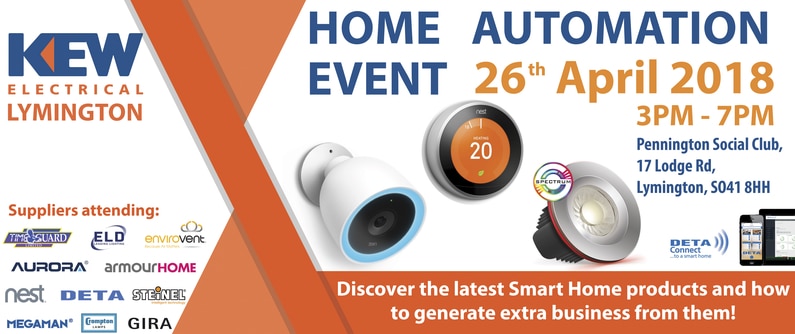 KEW Lymington are hosting their very own home automation event. With the subject of 'smart homes' on the increase every week, and more and more electrical contractors focusing on home automation. Join the team and top brand suppliers all under one roof on the 26th April, between 3pm and 7pm. Open to trade and public.
Find the team at Pennington Social Club, 17 Lodge Road, Lymington, SO41 4HH. We'll be joined by Timeguard, ELD, Envirovent, Aurora, Nest, Armour Home, Deta, Steinel, Crompton, Megaman and Gira.