Support Rob on his Gherkin Challenge!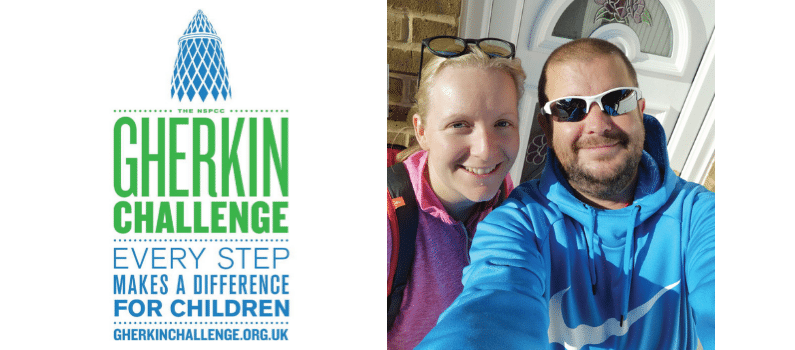 KEW Electrical Maidstone branch are supporting Rob, one of their drivers, and his partner Rebecca raise money for the NSPCC, when they run up one of London's tallest landmarks, The Gherkin. Please support him too, and help him raise lots of money!
The event will take place on Sunday, 28th October, for the ninth year. That's 38 floors, totalling 1000 stairs!
Make sure that every child has the chance for a happy and safe childhood by giving generously – sponsor or donate to Rob and Rebecca's Gherkin  challenge here.
UPDATE: Rob and Rebecca only went and did it! Rob finished 50th, out of 500, and Rebecca 57th. Well done to them both, very impressive, and they raised £700 for the NSPCC.